D. N. Jones Documentation Service, Inc.


offering prompt professional services in
all types of us coast guard documentation

D. N. Jones Documentation Service, Inc.

... was founded in 1983 by D. Nell Jones, a former U. S. Coast Guard Documentation Officer. She was employed by the U. S. Coast Guard for 16 years in Charleston, SC, and she retired when the Charleston office was moved to Miami, Florida. Mrs. Jones operated the business as sole officer until 1986 when her daughter, Marsha Jones Mikell, joined her. When Mrs. Jones retired from D. N. JONES DOCUMENTATION SERVICE, INC., in 1992, Mrs. Mikell assumed all executive and operational duties regarding the service. We offer prompt professional service and have experience in all types of documentation transactions. The company is a founding and active member of the American Vessel Documentation Association, Inc., an organization of vessel documentation services which have come together for the advancement of the vessel documentation business in the United States.
FEES
The fees vary depending on the complexity of the transaction, whether or not there is a mortgage to be recorded, and various other factors. We will be happy to furnish exact fees upon request.
PROCEDURES
Just contact Clai Hassell or Marsha Mikell with your documentation needs. We can arrange to meet at your bank, your broker's or dealer's office, or our office if you are in the Charleston area. Services for persons outside the Charleston area may be handled by mail, telephone or E-mail.

Mailing Address
Physical Address

P.O. Box 2022
Mount Pleasant, SC 29465


630 Cain Drive
Mount Pleasant, SC 29464

Phone: 843.216.7699
Fax: 843.216.7697
Approximately 1.4 million Americans experience traumatic brain injury (TBI) each year, and an estimated 5.3 million Americans are living with long-term, severe disabilities as a result of brain injury.  TBI is the leading cause of death and disability among young Americans in the United States and has been named the signature wound of the Wars in Iraq and Afghanistan.
PREVENTION IS THE ONLY CURE!
SERVICES WE PROVIDE
Initial Documentation
Redocumentation
Bill of Sale
Title Search
Commercial and Pleasure Vessels

Preferred Mortgages
Satisfaction of Mortgage
Amendment of Mortgage
Assignment of Mortgage
Liens and Discharges
Removing vessels from documentation to obtain state titles and numbers
Small Vessel Waiver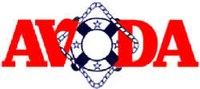 Founding and Active Member

American Vessel Documentation Association, Inc.